Here's to new beings pleased to announce our new updated site.
Update as to what is new and available at Sweet-D-Lites Soy Candles and Gifts
I love making One Of A Kind Gifts the pic below is the lastest new product to be available at Sweet-D-Lites it is a hand Handmade Macrame Candle Wrap Set Sweet-D-Lites bling (embellishment will vary, unless request is made and availability of the same embellishment). When placing an order I will be able to show you what I have on hand, if you are still wanting to make that choice for yourself. Here to help anyway I can. Includes glassware, handmade macrame wrap (cotton cord natural), resting stones, fragrance spa candle. 
Have really enjoyed making these's and by checking out the rest of the pics https://sweet-d-lites.com.au/listing/604091728/100-soy-wax-australian-hand-made-macrame to see the other looks I have created.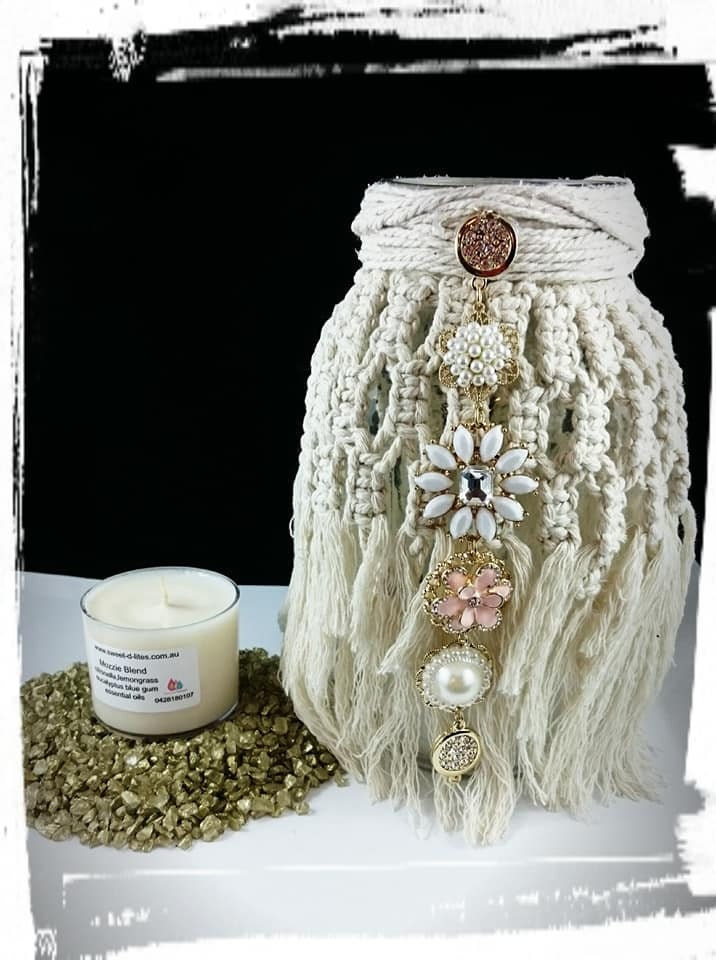 With my love of making one of a kind gifts 
Personalised Candles made to order for any occasion. 
Made with Love - Given with Love 
Customer Order Personalize 70th Birthday Candle Gift Bag I made to gift the candle, perfect to reuse for cards given or keepsakes you might like to keep from the occasion. I just love making one of a kind gifts, this is for a birthday celebration, what a stunning photo. Fragrance Rose 🌹 Petals, left Natural colour so the soy speaks for itself in it's colour.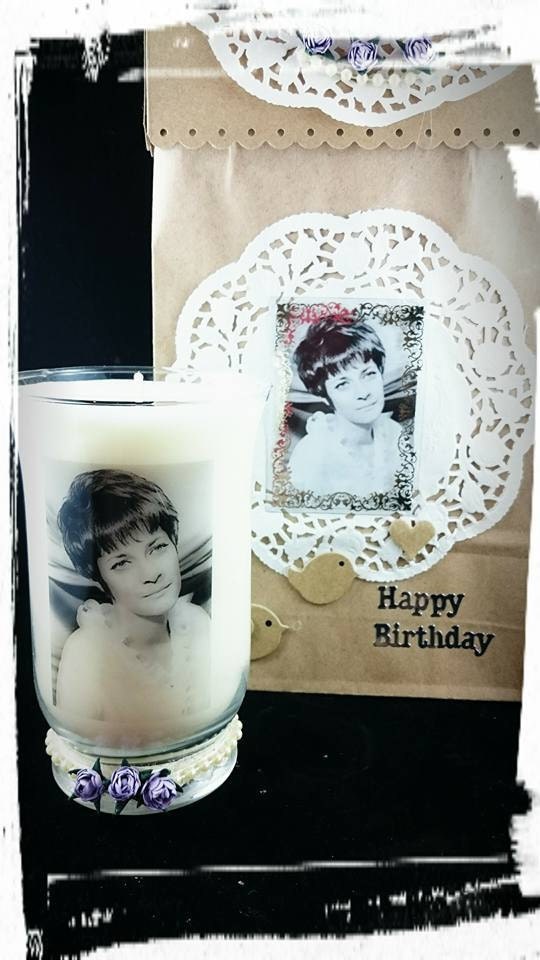 When doing personalized memory candles it is serious work for me. They all hold a memory for someone, a moment in time that is dear to them. This candle was made with much love and detail. I have a range of crystals, (my range I have picked for my use), some special white feathers that arrived to me at a moment in time. These's where placed in this candle glassware that was giving to me, by my client together they sat untill I was ready to make my candle. Made in the fragrance of Angel Wings, left natural in colour for the soy and fragrance to speak for itself. I made 2 Angel Wings and placed them on the top of the candle. The verse was picked by my client and I made it up for her. I then dress the candle and made a gift bag to present the candle. It is my hope in doing work like this, that recipient knows the love felt when asked to do work like this by the giver and the maker of this gift. It might bring sadness, but I hope in time it brings joy, in memories made with those's no longer here.💕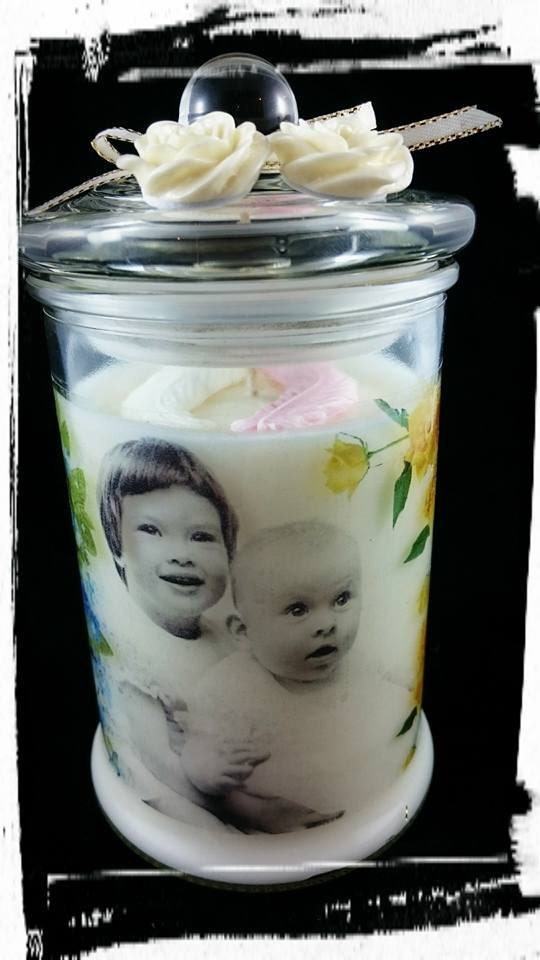 Here's a just a few idea's of what Sweet-D-Lites can offer you, if you would like more of a idea take a look as to what we do. 
@ https://www.facebook.com/sweetdlite.soywaxcandles check out our ablums and page to see what we have to offer.
If I can help you futher please contact me.
Peace and Harmony to you and yours,
Debra